Kalamazoo, MI In-Ground Swimming Pools
Precision Pools
Precision Pools has been building beautiful in-ground swimming pools for residents in Kalamazoo, MI since 1982. We provide all your pool needs, including chemicals and supplies. We also offer a complete line of Haviland Durachlor products.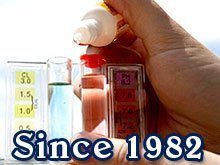 Learn More About Precision Pools:
Chemicals and supplies
Pool water analysis
Haviland Durachlor products
Contact Precision Pools today at 269-345-0888 for more information.